Fishing Big Island Hawaii
Kona Fishing Report
Fishing in kona Report – November 13, 2016 – The Big Island of Hawaii – The Fishing in Kona remains very good and the pressure remains light as we are in between seasons now on the Big Island. The crush of summer travelers have cleared out of town and the holiday/winter visitors are in the process of planning their trips now. The lack of visitors, however, has not discouraged the fish from biting. We posted a fishing about two weeks ago on November 4th reporting on the consistent blue marlin bite and improved Mahi Mahi action. There were a lot of small blue marlin being caught in the 150-250 pound class along with the Mahi Mahi and Ono mixed in as well.
Right after we posted that report, the big girls showed up and we had two days back to back days where we released fish that went 500 and 800 pounds respectively. For the next four days we had multiple shots each, released those two big blue marlin and also put our charters on some really nice mahi mahi after locating a floating net just offshore and dragging 4 decent fish out of that.
Other boats making it out have also reported good action on Blue Marlin, Mahi Mahi and a couple of nice Tunas were also reported. The water temperature is still above for this time of the year, and that has the fish biting well. With the November Super Moon upon us now, that could be the spark that lights the fuse and turns on the fishing in the next few days.
We are going to be on dry dock for a few weeks, taking care of some maintenance and minor repairs, but we should be back in the water around the end of the month. If you are planning a trip and wanting to go fishing around thanksgiving week or just thereafter, give us a call and we can update you on the status of when we expect to be back in. If you are planning your Holiday/Winter trips, we encourage you to book early as this time of year is one of our busiest and dates will fill up fast.
Half Day Kona Fishing Charters start at $399, so check our website for availability and book your charters online to ensure you get our lowest guaranteed rates. We hope to see you in Kona in the coming months.
Deep Sea Fishing Tip Picture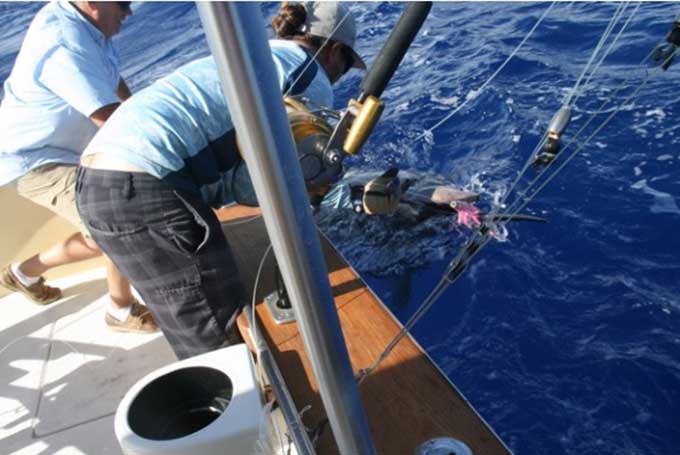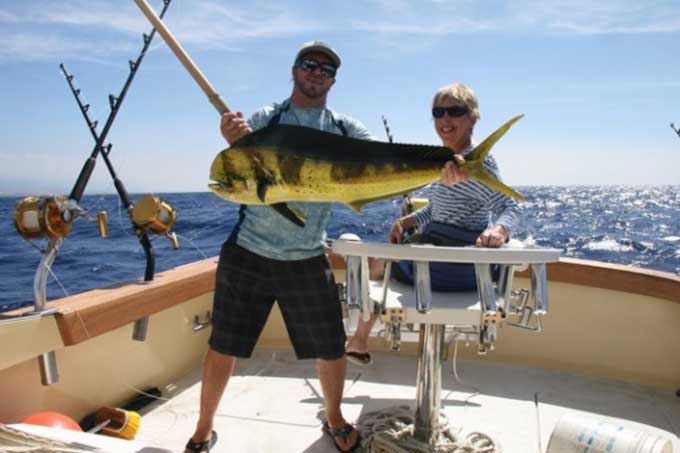 Read Our Recent Fishing Reports
Kona Fishing Report August 16, 2021 – The Yellowfin Tuna Bite Continues

One of our regular clients, Doug Schultz, joined us today for a 6-hour fishing charter in Kona. Doug wanted to catch some fish to eat so we went looking for the Tunas that have been reliably showing up here in Kona the past few weeks. The best season in Kona for catching Yellowfin Tuna, otherwise…

Kona Fishing Report August 11, 2021 – Nice Ono on an Afternoon Fishing Charter

Probably one of the best things about fishing in Kona is the fact you can catch any number of species on any given day within a few minutes of leaving the slip. Because of this, even on a 4-hour afternoon fishing charter, it is possible to catch a giant blue marlin or just something delicious to throw on the grill for dinner.

Kona Fishing Report August 7, 2021 – Morning Ahi Bite

Brian O'Snow and his family joined us today for a ¾-day fishing charter in Kona and went home with some fresh Ahi Tuna Filets. The Tuna fishing in Kona has been very good the past month with fish to 160+ pounds. While the best fishing has been on the afternoon tide change, with lots of…