January Kicks off Hot Fishing in Kona Hawaii
Kona Fishing Report
Hawaii Fishing Report for Kona – January 2011
Hawaii Fishing Report for Kona – January 2011
January proved to be a hot month for blue marlin fishing in Kona Hawaii once again.  According to the Charter Desk, a total of 56 Blue Marlin were caught off the big island near Kona during the month with 34 fish being tagged.  The three largest fish weighed were 917 lbs., 606 lbs. and 604 lbs.  In addition to a decent blue marlin bite, 50 Shortbilled Spearfish were caught with 14 being tagged, 22 Striped Marlin were caught with 11 being tagged and 23 Yellowfin Tuna (Ahi) were also reported.
Don't forget, Kona hosts a number of fishing tournaments  in Hawaii each year.  Check out the complete schedule of Hawaii Fishing Tournaments out of Kona on our website or visit the Kona Tournaments web page or the Hawaiian International Billfish Tournament web page for more details.
For more information on booking your Hawaii fishing charter on the Humdinger, call us today at (800) 926-2374 or (808) 936-3034 cell/boat or CLICK HERE to Email Us.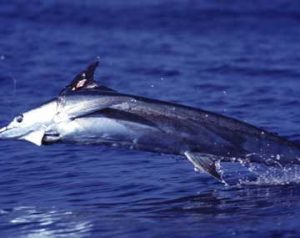 Meet the Captains
Read Our Recent Fishing Reports
Kona Fishing Report August 16, 2021 – The Yellowfin Tuna Bite Continues

One of our regular clients, Doug Schultz, joined us today for a 6-hour fishing charter in Kona. Doug wanted to catch some fish to eat so we went looking for the Tunas that have been reliably showing up here in Kona the past few weeks. The best season in Kona for catching Yellowfin Tuna, otherwise…

Kona Fishing Report August 11, 2021 – Nice Ono on an Afternoon Fishing Charter

Probably one of the best things about fishing in Kona is the fact you can catch any number of species on any given day within a few minutes of leaving the slip. Because of this, even on a 4-hour afternoon fishing charter, it is possible to catch a giant blue marlin or just something delicious to throw on the grill for dinner.

Kona Fishing Report August 7, 2021 – Morning Ahi Bite

Brian O'Snow and his family joined us today for a ¾-day fishing charter in Kona and went home with some fresh Ahi Tuna Filets. The Tuna fishing in Kona has been very good the past month with fish to 160+ pounds. While the best fishing has been on the afternoon tide change, with lots of…