February 2015 Fishing Report
Kona Fishing Report
Kona Hawaii Fishing Report – February 12, 2015 – The fishing right now is pretty good. Lately we have been seeing and people are catching Mahi Mahi, Spearfish, Striped Marlin and a few Blue Marlin as well. The Shortnose Spearfish is the rarest of all Billfish Species and are sought after by anglers targeting them on light tackle setups.
Most of the Spearfish being caught lately are about 20 to 45 lbs. Kona Hawaii is one of the best places in the world to fish for this species and we have many clients that wait all year for them to show up so they can fly out to catch one to complete their billfish grand slam.
There has also been and few nice yellowfin tunas and a couple of random big bigeye tunas being caught lately. While the fishing remains consistent to relatively good, there have not been as many boats out fishing lately. The weather has been very nice lately, but we do have some windy conditions forecasted for the next few days, but the seas are generally very calm here in Kona due to the protected waters from the mountain and the fact that we fish so close to shore.
As a bonus, this time of year there large pods of whales migrating through the waters just off of the Big Island of Hawaii. We have been seeing good numbers of whales on every charter over the past month.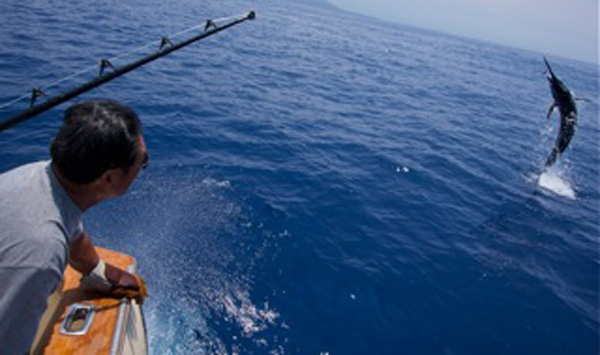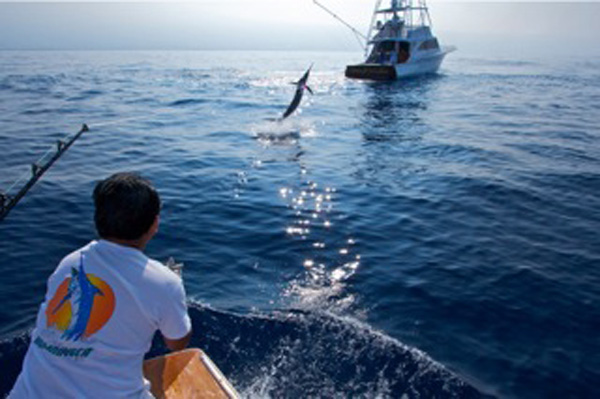 Read Our Recent Fishing Reports
Kona Fishing Report August 16, 2021 – The Yellowfin Tuna Bite Continues

One of our regular clients, Doug Schultz, joined us today for a 6-hour fishing charter in Kona. Doug wanted to catch some fish to eat so we went looking for the Tunas that have been reliably showing up here in Kona the past few weeks. The best season in Kona for catching Yellowfin Tuna, otherwise…

Kona Fishing Report August 11, 2021 – Nice Ono on an Afternoon Fishing Charter

Probably one of the best things about fishing in Kona is the fact you can catch any number of species on any given day within a few minutes of leaving the slip. Because of this, even on a 4-hour afternoon fishing charter, it is possible to catch a giant blue marlin or just something delicious to throw on the grill for dinner.

Kona Fishing Report August 7, 2021 – Morning Ahi Bite

Brian O'Snow and his family joined us today for a ¾-day fishing charter in Kona and went home with some fresh Ahi Tuna Filets. The Tuna fishing in Kona has been very good the past month with fish to 160+ pounds. While the best fishing has been on the afternoon tide change, with lots of…