Report – The Big Island of Hawaii
Kona Fishing Report
Fishing in kona Report October 18, 2016 – The Big Island of Hawaii – Summer just won't give up here in Kona, and with the summer like water temps hovering between 82 and 84 degrees, we continue to see better than average Blue Marlin action.  While the action has slowed a bit from the peak in August and September where many boats were seeing multiple hookups per trip, we are still catching a few fish every week.  Earlier in the month several boats tagged some really nice fish in the 300 pound class and one boat weighed a Blue Marlin that tipped the scales at 573 pounds.
In addition to the continued better than average Blue Marlin action, we are still seeing a few Ono here and there.  As the water temps drop though, expect to see fewer and fewer of these fish being caught as we move into the Winter season here in Kona.  While the Ono action has slowed down a bit, the Mahi Mahi are starting to show up around a few buoys on a more consistent basis.  Last week we caught 1 or 2 Mahi Mahi on each trip on three consecutive charters.  While most were small, a few boats have reported catching some bulls in the 40 pound class.  As the water starts to cool off a bit and drop into the high to mid 70's here in Kona, expect to see more Mahi Mahi and more Striped Marlin show up too.
Since the Winter water temps remain in the mid to high 70's here in Kona, the Blue Marlin are here year round.  The Fall and Winter fishing in Kona can be a very good mixed bag of Striped Marlin, Blue Marlin and Mahi Mahi.  If you are planning a trip to the Big Island of Hawaii in the next few months, be sure to take advantage of our Fall and Winter Fishing Charter Specials.  Half day Kona Fishing Charters start at just $399 for up to six anglers and we are happy to have you kep your catch. 
Visit our website to view our current availability and book your charters right on our website for our guaranteed lowest rates.
Deep Sea Fishing Trip Picture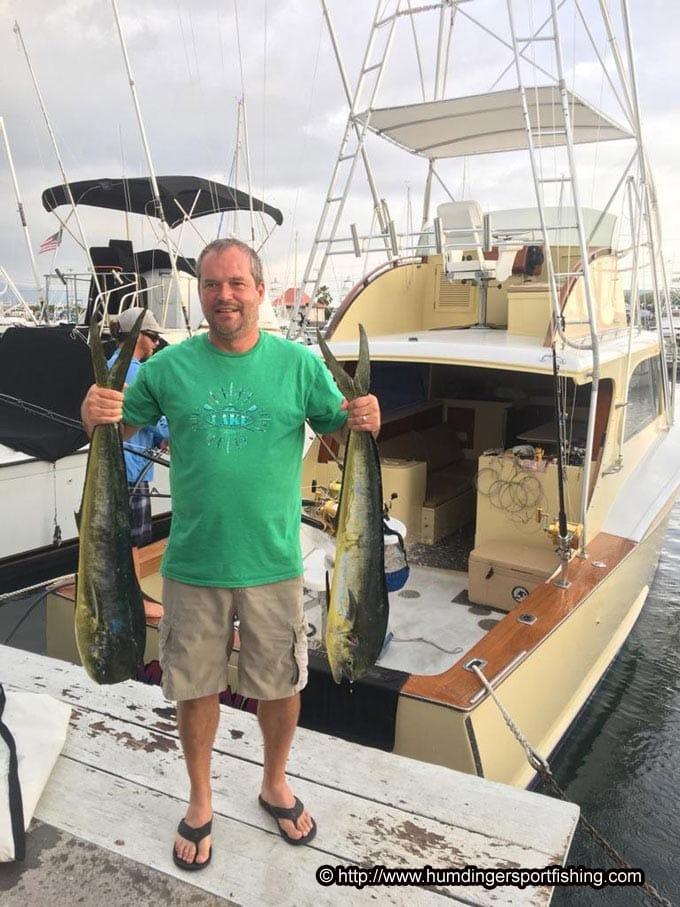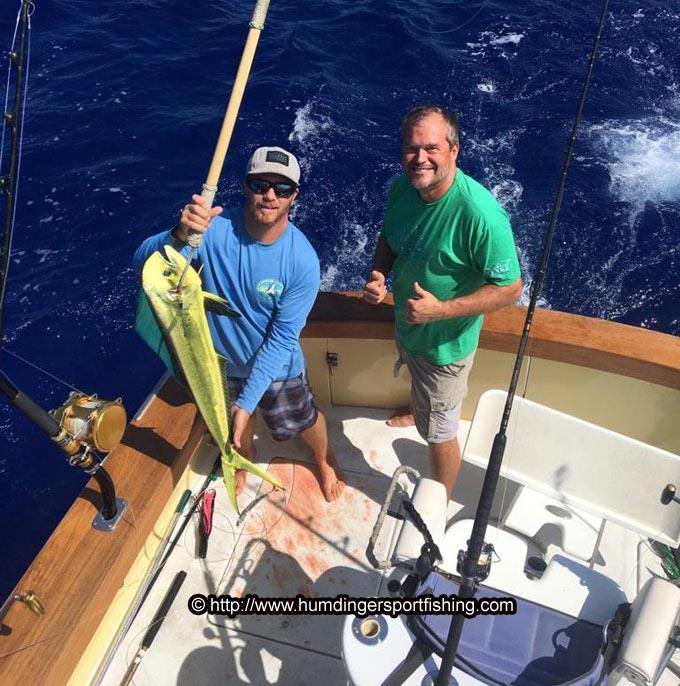 Read Our Recent Fishing Reports
Kona Fishing Report August 16, 2021 – The Yellowfin Tuna Bite Continues

One of our regular clients, Doug Schultz, joined us today for a 6-hour fishing charter in Kona. Doug wanted to catch some fish to eat so we went looking for the Tunas that have been reliably showing up here in Kona the past few weeks. The best season in Kona for catching Yellowfin Tuna, otherwise…

Kona Fishing Report August 11, 2021 – Nice Ono on an Afternoon Fishing Charter

Probably one of the best things about fishing in Kona is the fact you can catch any number of species on any given day within a few minutes of leaving the slip. Because of this, even on a 4-hour afternoon fishing charter, it is possible to catch a giant blue marlin or just something delicious to throw on the grill for dinner.

Kona Fishing Report August 7, 2021 – Morning Ahi Bite

Brian O'Snow and his family joined us today for a ¾-day fishing charter in Kona and went home with some fresh Ahi Tuna Filets. The Tuna fishing in Kona has been very good the past month with fish to 160+ pounds. While the best fishing has been on the afternoon tide change, with lots of…